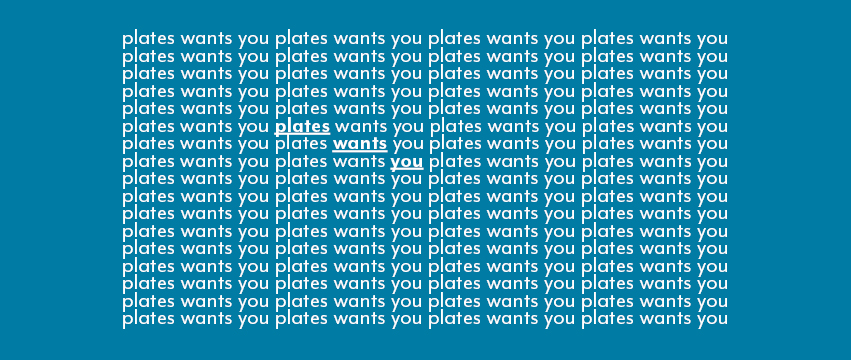 Plates Journal is pleased to announce an open call for proposals for its third issue.

Plates welcomes proposals for essays, interviews, reviews, maps, love letters, recipes, literary works, and page-based installations*. Work that exists exclusively in the digital realm is also warmly welcomed for online-only publication.

Plates Issue 03: Body of Water

For its third issue, Plates seeks submissions that explore personal and collective bodies of water, including but not limited to lakes, oceans, human bodies, puddles, and water tanks.

All works proposed must be previously unpublished and in response to the thematic provocation.

Contributions should expect to inhabit approximately 4–10 pages and/or 1200–3500 words, depending on the needs of the piece. Shorter is fine; longer should be very worth it.

Please send a brief excerpt or description of the work you are proposing (one page maximum), up to three images (if relevant), and a short CV (one page maximum) gathered in one PDF file to plates@platesjournal.com. Send any enquiries to plates@platesjournal.com too.

Deadline: Midnight, October 31, 2020 (CST)

*Plates is committed to the page as site and encourages submissions that are created with an awareness of their occupation of this site. Page-based installations recognise blank space as full of absence and proceed accordingly. They can participate in any genre of writing.